Diffusion and Uniformity of Recycled Asphalt in Pavements
Present: December 4th, 2:30 PM Central Time at 121 Butler-Carlton Hall
Speaker: Dr. Baoshan Huang, University of Tennessee-Knoxville
ABSTRACT
Asphalt pavements covers over 93 percent of the paved roads in the United States. The use of recycled asphalt into pavement maintenance and construction has been a common practice. However the lack of understanding of the interaction between recycled and virgin asphalt poses a change on the efficient use of recycled asphalt, and often causes pavement premature failures. The present study addressed some fundamental aspects associated with the beneficial use of recycled asphalt into asphalt paving mixtures: 1) how much recycled asphalt can be mobilized into a uniform asphalt coating in the mixture? and 2) will the mobilized old asphalt co-mingle with virgin asphalt to form a homogeneous material? Analytical chemical procedure and fluorescence microscopy (FM), and molecular dynamics simulation have been utilized for the analyses. The results have provided better understandings on the homogenization process between the recycled and virgin asphalt; thus provide better guidance to efficient use of recycled asphalt pavements.
SPEAKER
Baoshan Huang, Ph.D.,P.E, is the Edwin G. Burdette Professor of Civil Engineering at the University of Tennessee-Knoxville, where he has been employed since January 2002. He earned his Bachelor's and Master's Degrees at Tongji University in China and a Ph.D. at Louisiana State University. His areas of research include transportation infrastructure materials, pavement engineering, geotechnical engineering, and infrastructural asset management. Over the last fifteen years of his professional career, Dr. Huang has secured over ten million dollars of research funding to support his research activities. He has been actively involved in many professional committees, including the Transportation Research Board (TRB), Association of Asphalt Paving Technologists (AAPT), American Society of Civil Engineers (ASCE), and the International Society of Asphalt Pavement (ISAP). He was the chair of the ASCE Bituminous Materials Committee (BMC) during 2010-2012, and has been associate editors for the ASCE Journal of Materials in Civil Engineering, Journal of Transportation Engineering - Part B: Pavements, Journal of Cleaner Production, and serves in editorial boards for several international journals. Dr. Huang has published over 180 (SCI Indexed) journal papers and holds five US patents (one pending), one International patent, and three Chinese patents (two pending) on innovative infrastructure materials design and characterization.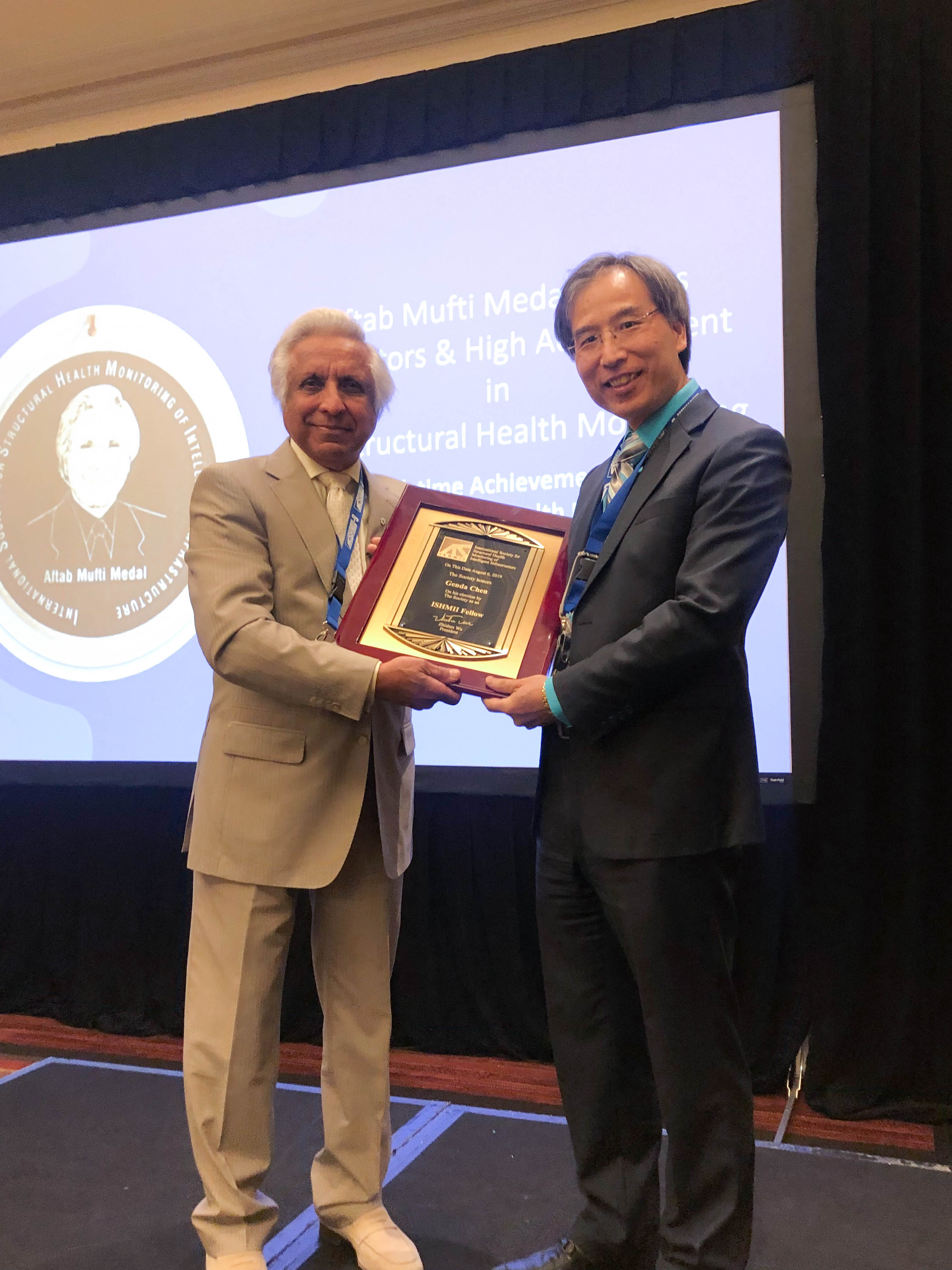 Dr. Genda Chen Awarded ISHMII Fellowship
August 6, 2019: Dr. Chen, the Robert W. Abbett Distinguished Professor of Civil Engineering, was elected to become a Fellow of the International Society for Structural Health Monitoring of Intelligent Infrastructure during the 9th International Conference on Structural Health Monitoring of Intelligent Infrastructure (SHMII-9).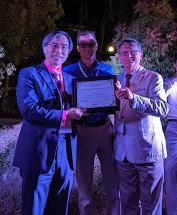 Dr. Genda Chen Receives the SHM Person of the Year award
Dr. Genda Chen recently received the 2019 SHM Person of the Year Award during an award ceremony at the 12th International Workshop on Structural Health Monitoring (SHM) held at Stanford University, September 10-12, 2019. This prestigious award was given to Dr. Chen for his pioneering work in the lab-on-sensor theory for direct assessment of crack, corrosion, and scour susceptibility, and in the analytical mode decomposition of vibration signals, together with adaptive wavelet transform, for enhanced detectability of fatigue with noise filtering capability. Eligibility to receive the award is given to any individual that works or has worked in government, industrial or academic sectors in the world. The Person of the Year should have made an outstanding contribution to the field of SHM that will benefit society by recognizing achievements within recent years. Eligible nominations are selected by the Editorial Board of Structural Health Monitoring: An International Journal.
Pictured from left to right are Dr. Genda Chen, Dr. Michael Todd (Managing Editor of the SHM journal) and Dr. Wieslaw Ostachowicz (Member of the Polish Academy of Science).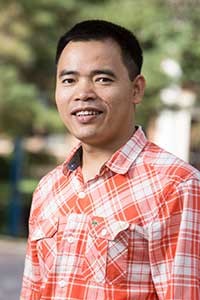 Hung La Receives NSF Career Award
Dr. Hung La, Assistant Professor at the University of Nevada-Reno, was awarded an NSF Career Award on May 17, 2019 for his research in NDE technologies titled "Less Obstructive Vital Evaluation-Inspection Robots for Bridges (Bridge-LOVER)."

Bridges are essential infrastructure components that are critical for the safety of the traveling public and the sustainability of the economy. Non-destructive evaluation (NDE) technologies present a way to identify and predict early-stage bridge deterioration to enable proactive repair and rehabilitation. However, these technologies in their current state cannot meet the increasing demand for efficient, cost-effective, safe bridge inspection because they rely on manual data collection, which is prone to human error, non-comprehensive, slow, labor-intensive and therefore expensive, and negatively impacts traffic flow. More importantly, manual inspection is dangerous for inspectors because they must work in open traffic and climb high bridge structures. In response to these concerns, this project seeks to integrate NDE technologies into a single system that will allow bridges to be inspected by a team of robots, which will combine the data collected by each individual NDE robot to build a more accurate and reliable assessment of a bridge's condition.

The goal of this project is to develop a novel research framework that will integrate NDE technologies with recent advances in robotics and automation sciences. The long-term research goal of this project is to bring full considerate robot intelligence from theory to real-world applications, such as civil infrastructure inspection, in order to save lives and reduce the costs of inspection and maintenance.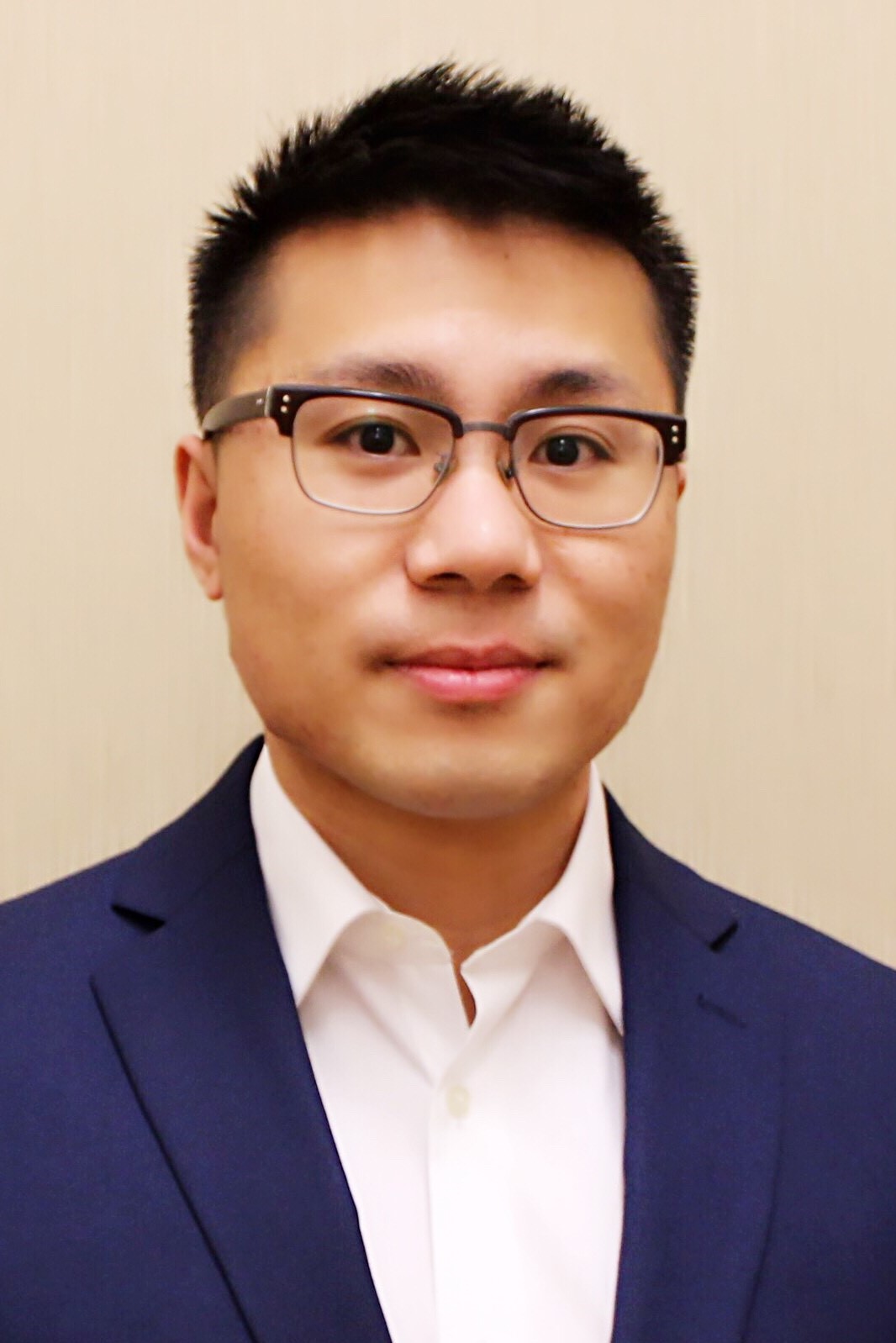 Liang Fan receives two prestigious awards for academic and professional excellence
Liang Fan, a doctoral student and INSPIRE UTC research assistant at Missouri S&T, is the recipient of two prestigious awards for excellence in academic success, scholarly contributions, professional experiences and service to the department, university and community.
Fan received the Stueck Outstanding Civil Engineering Senior Award at the annual Academy of Civil Engineers' banquet on April 25, 2019. He was also selected by the Missouri S&T Dean of the College of Engineering and Computing to be a recipient of the College of Engineering and Computing (CEC) PhD Scholar Award. Fan will receive the PhD Scholars Award at the CEC reception on May 16, 2019. Both of these selective, distinct honors speak very highly of Fan's contributions.
At Missouri S&T, Fan has participated in six externally funded research projects in the areas of pipeline corrosion protection with enamel coating, pipeline corrosion detection using fiber optic sensors, bridge deterioration evaluation using fiber optic sensors, hyperspectral and microwave imaging, and fire-induced building deterioration assessment using fiber optic sensors. He has mastered excellent skills in corrosion and distributed fiber optic sensing research, and has recently supported new research initiatives using hyperspectral and microwave imaging. Due to his in-depth knowledge in a wide range of research fields surrounding the theme topic of corrosion, he has helped train and guide a new INSPIRE Ph.D. student in a hyperspectral imaging project. His research advisor is Dr. Genda Chen.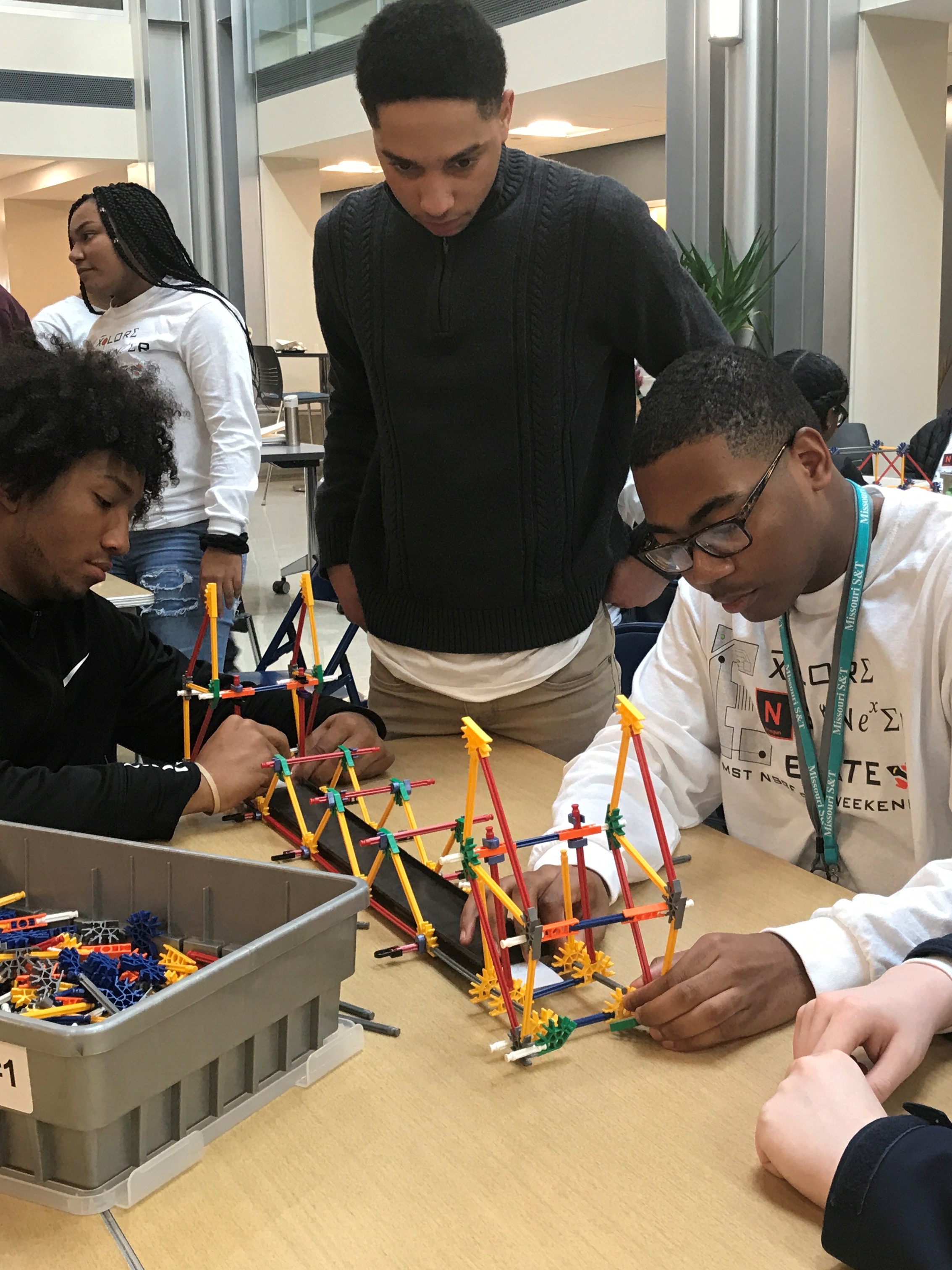 S&T faculty and students INSPIRE Missouri high school students at the NSBE Pre-College Initiative
Faculty and students from the INSPIRE University Transportation Center and Mid-America Transportation Center led a workshop for 40 Missouri high school students at the National Society of Black Engineers (NSBE) Pre-College Initiative (PCI) held February 24 on the Missouri S&T campus. The workshop was presented by Dr. Ruwen Qin, Associate Professor of Engineering Management and Systems Engineering, Ph.D. students Xinzhe Yuan, Abdullah Alhaj, and Md. Al-Min, and undergraduate student, David Doell. Participants were engaged in a hands-on bridge engineering competition, and visited the Driving Simulation Laboratory for a demonstration of driver's behavior-related transportation research.
PCI is an on-campus visit program for African-American students who may be considering a future career in math, science, computing or engineering. PCI is sponsored by S&T's student chapter of the National Society of Black Engineers and the Student Diversity Initiatives department.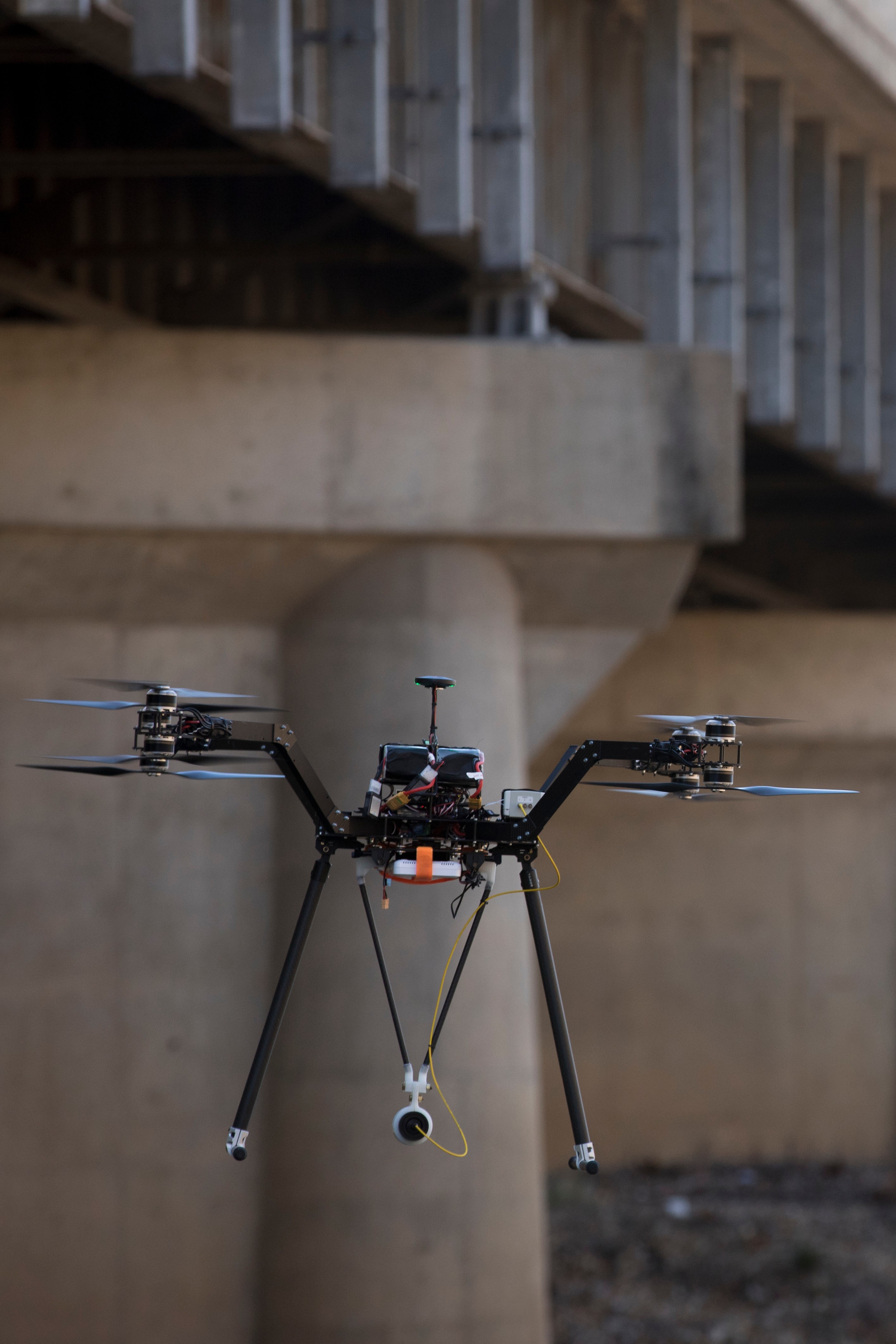 The Weekly Recap features INSPIRE UTC
Dr. Genda Chen, Director of the INSPIRE University Center, was recently interviewed by Fidelity Local 6. The interview aired February 15, 2019 on the last episode of The Weekly Recap with Matt Wacker.
Check out the full interview on Facebook at: http://bit.ly/2XayzGp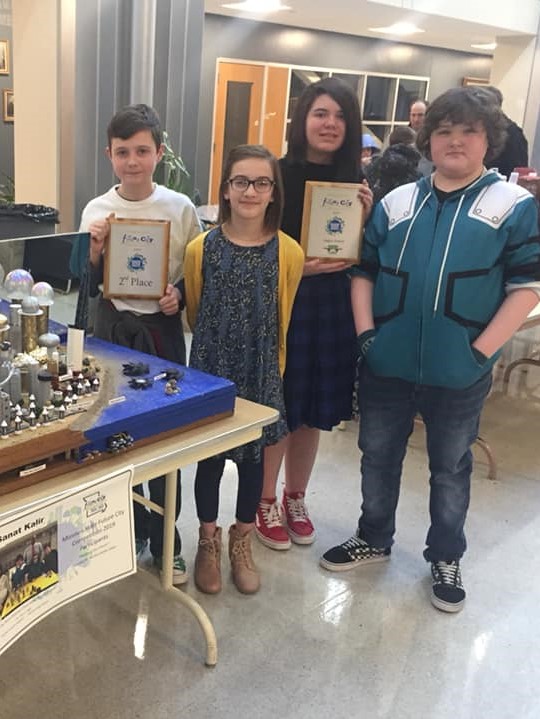 Missouri future city competitors receive inspire award

The second annual Missouri Future City Competition, hosted by the Kaleidoscope Discovery Center, was held January 26, 2019 on the Missouri S&T campus. The INSPIRE UTC provided support for this event, which brings 6th, 7th, and 8th grade students from across the state to participate in the international Future City competition. The competition encourages students to creatively solve an annually themed problem that cities are challenged with addressing. Students write a research paper, create a virtual city model, build a physical model and make an oral presentation.

This year, two members of the INSPIRE research team, Dr. Hongya Qu and Chuanrui Guo of Missouri S&T, served as judges for the event and gave a specialty award on behalf of the INSPIRE UTC. The INSPIRE award is granted to the team whose project design best incorporates structural functionality and feasibility, robustness, and resilience. Special consideration is given to teams who consider the concept of robotic exploration of the city's infrastructure.

Team Sanat Kalir from St. Clair, Missouri was the recipient of the INSPIRE award, and took 2nd Place in the overall competition. The winning team received an INSPIRE award plaque and a $150 monetary award.

[Photo: Challenge Program, Facebook]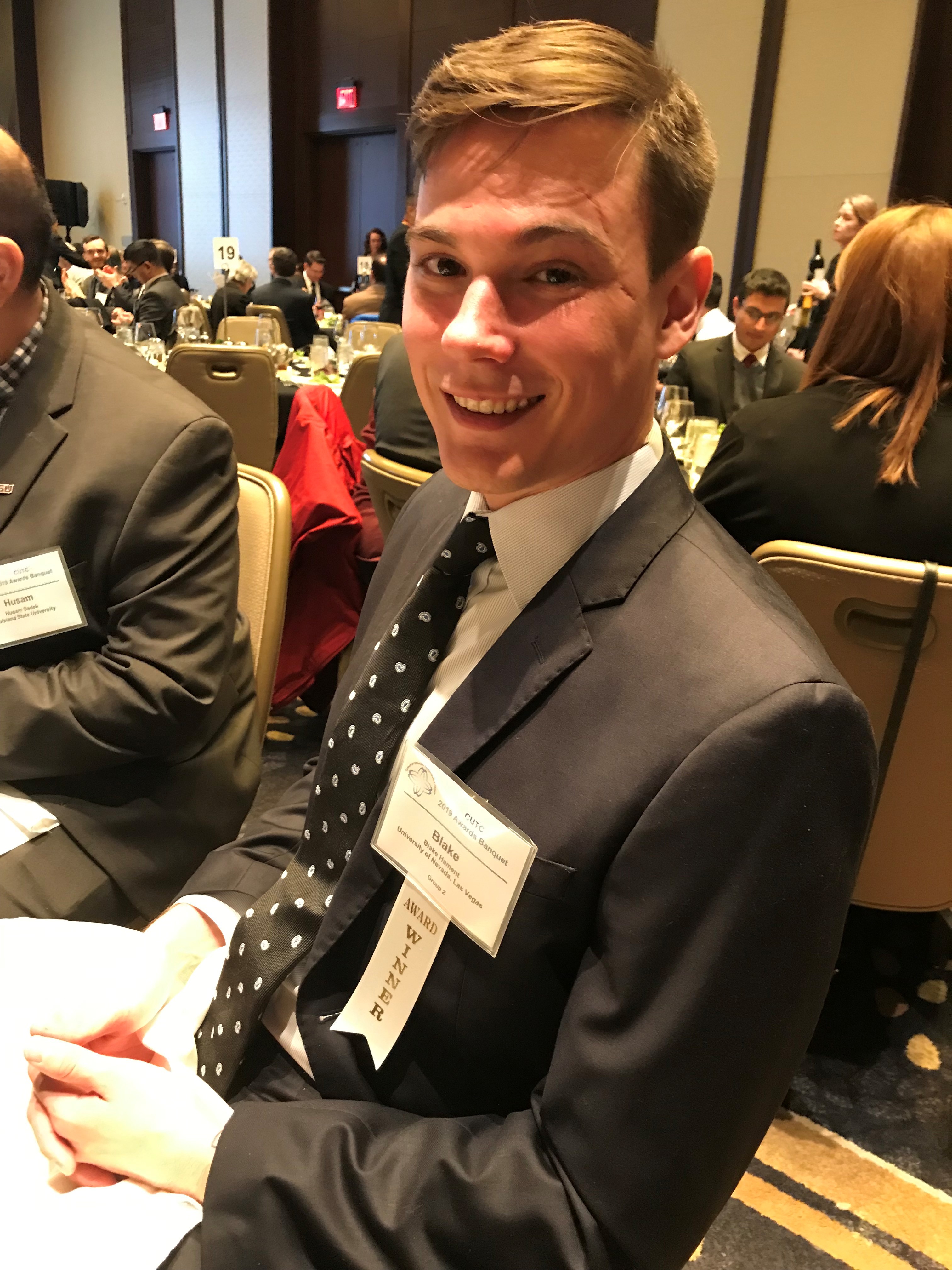 Blake Hament named 2018 Outstanding Student of the Year
Blake Hament, a doctoral student and research assistant at the University of Nevada, Las Vegas (UNLV) Drones and Autonomous Systems Lab (DASL), has been named a University Transportation Center Outstanding Student of the Year by the U.S. Department of Transportation (DOT).
His Research Advisor is Dr. Paul Oh, Lincy Professor for Unmanned Aerial Systems at UNLV, and Associate Director and Principal Investigator at the INSPIRE University Transportation Center (INSPIRE UTC), which examines the inspection and preservation of infrastructure through robotic exploration. Blake's role in Dr. Paul Oh's INSPIRE project has been to model reaction forces and torques from expelling compressed fluid from a hose mounted on an unmanned multi-rotor vehicle. This modeling can be used to compensate for hose effects in real-time operation and thus enable the use of UAV for infrastructure cleaning.
Blake's research interests span robotic perception and control and mixed reality. In addition to INSPIRE he has worked on several projects related to humanoid computer vision, uneven terrain path-planning, heterogeneous robot collaboration, and virtual reality snowboard training.
Hament received the award in January 2019 at the annual winter meeting of DOT's Transportation Research Board in Washington D.C. The award criteria includes accomplishments in areas such as technical merit and research capability, academic performance, and leadership.