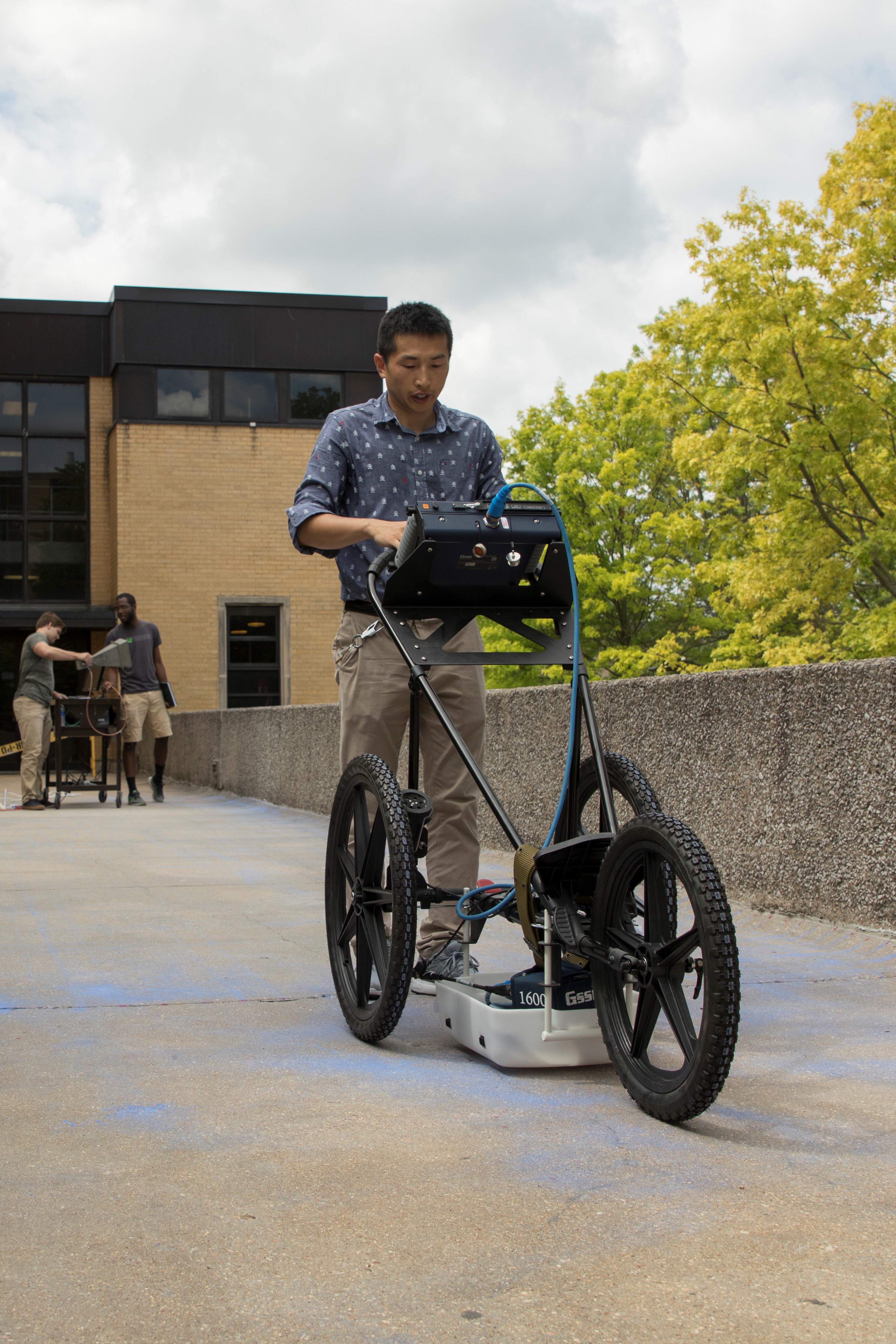 INSPIRE implements nondestructive evaluation testing on campus
The INSPIRE UTC conducts research to develop safer, faster, more efficient, and cost-effective methods for bridge inspection and maintenance. S&T faculty from civil and electrical engineering, engineering management, and computer science are collaborating to develop these new methods which include the use of nondestructive evaluation devices and remotely-controlled robotic platforms.
With the permission and cooperation of Missouri S&T Facilities Operations, INSPIRE is conducting research testing on the pedestrian bridge connected to the Computer Science Building on the Missouri S&T campus. The technologies that will be employed in the testing include microwave imaging, ground penetrating radar and impact-echo tests, hyperspectral, and thermal imaging.
The centralized location of the pedestrian bridge to the INSPIRE UTC serves ideally for this project, allowing research to be performed any time that weather permits, saving valuable time and maximizing funds. Usually, bridge testing such as this would require obtaining permission and access through the Department of Transportation to use an existing bridge structure most often many miles away. Besides its ideal location to the INSPIRE center, the pedestrian bridge also creates a much safer working environment as the work can be conducted without the added concern of oncoming traffic, distracted drivers and other unforeseen or unexpected safety issues.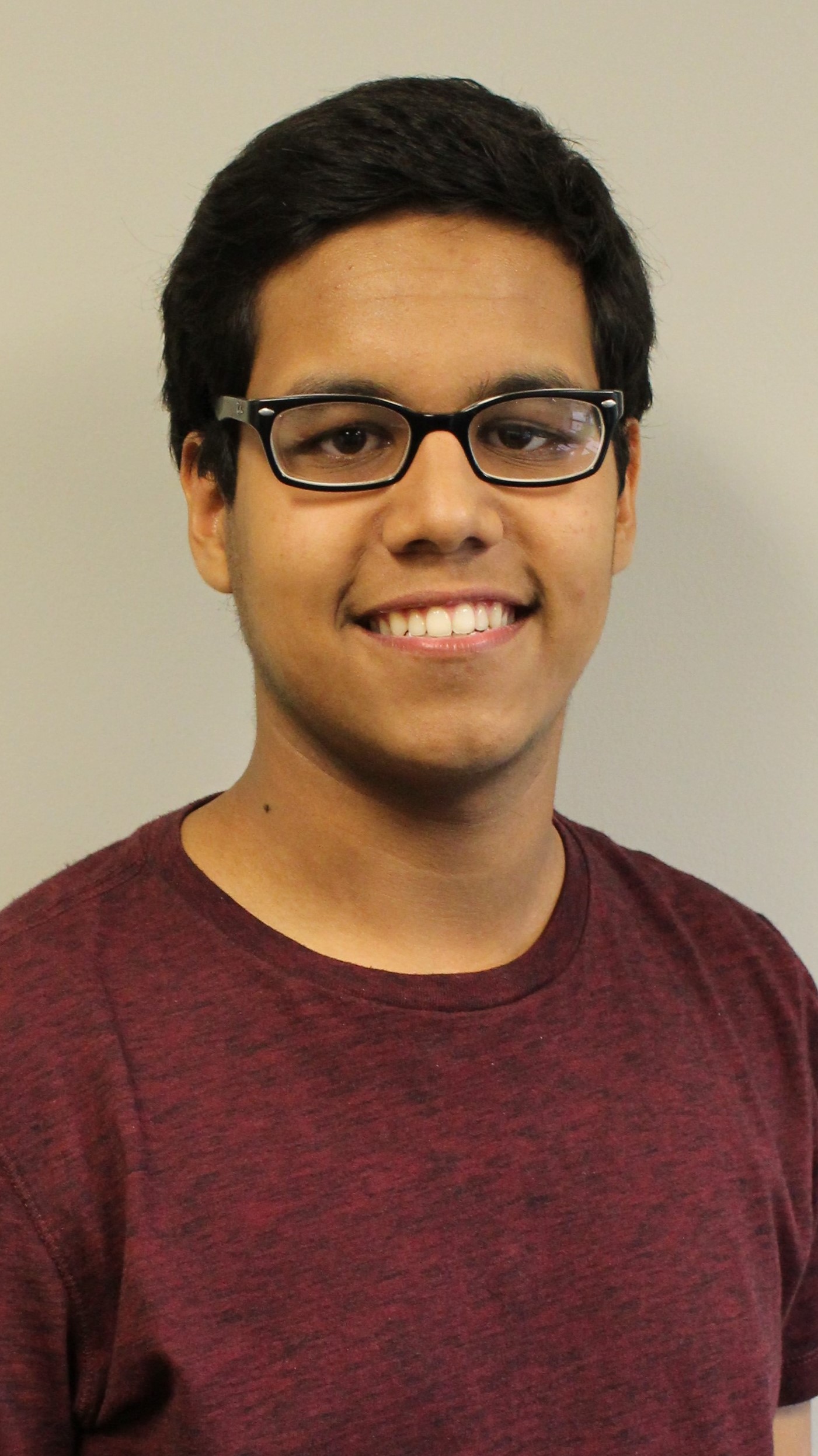 Rolla High School senior develops sensing programs for UAVs
Pranal Madria, a senior at Rolla High School in Rolla, Missouri, came to Missouri S&T as a dually enrolled student with a passion for computer science and robotics research. In the summer of 2018, the INSPIRE University Transportation Center hired Madria to assist MinerFly research services with designing a software program to sense obstacles using computer vision on a mobile platform. "The idea was that we could use this technology to implement sense and avoid protocols on our UAV's", says Alec Reven, Systems Administrator for IT Research Support Services and certified MinerFly UAV pilot. "When he began helping, the program couldn't do much more than connect to a couple web cams; after he left it was picking up specific objects and determining how far away they were from the cameras. He may not have started the project from scratch, but he took it to the next level of sophistication and usability."
Madria is grateful for his summer learning experience with MinerFly and the INSPIRE UTC.
"It was a fantastic experience where I was able to apply what I have learned from robotics at the high school and the computer science classes I have taken at Missouri S&T," says Madria. "Through this unique experience, I learned not only about vision programming for UAVs, but also about all of the measures taken to mitigate the risks involved when using UAVs in a real world application."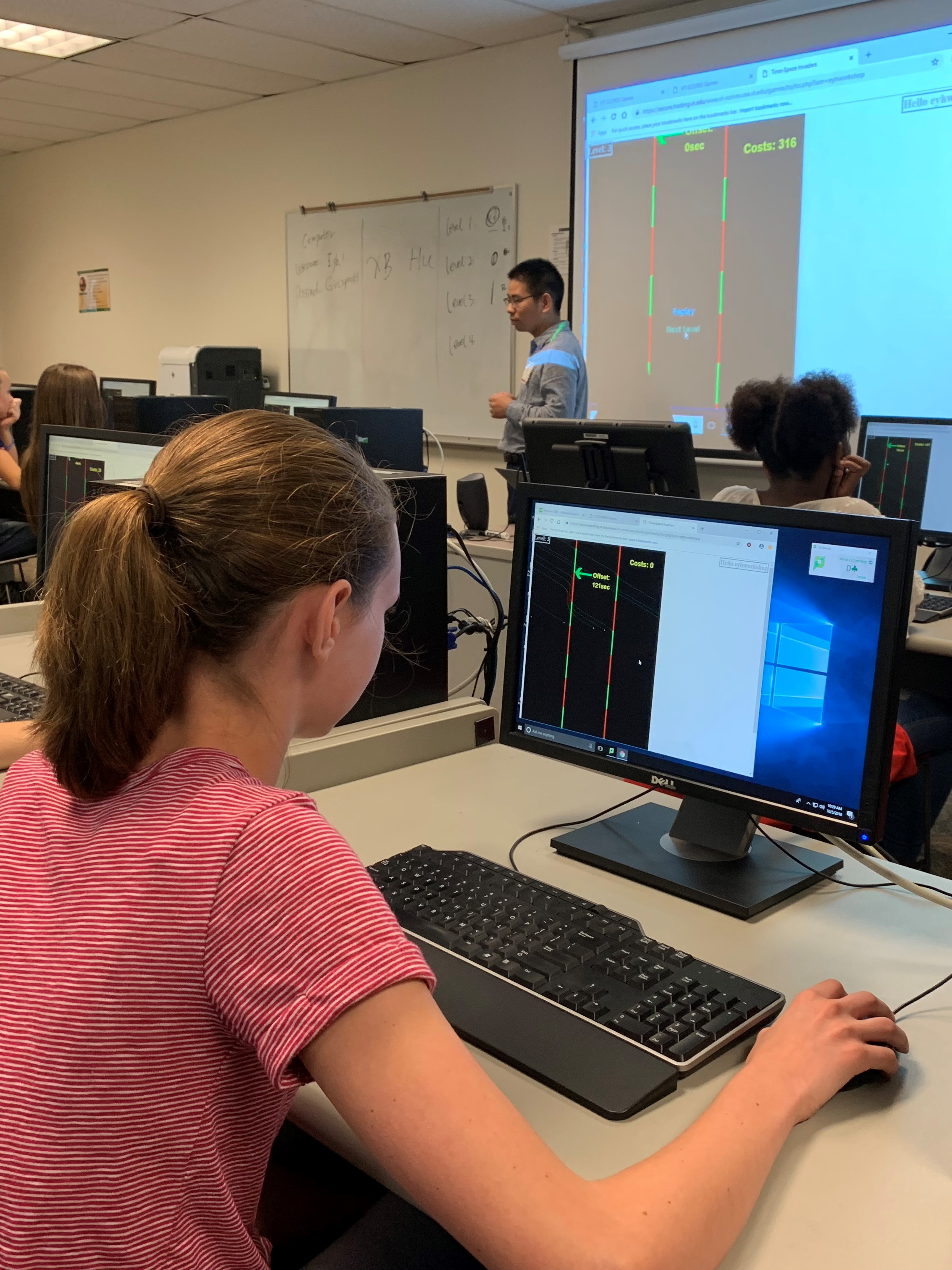 EXPANDING YOUR HORIZONS WORKSHOP- October 5
The INSPIRE UTC and Mid America Transportation Center (MATC) co-hosted two hands-on transportation engineering workshops during the Expanding Your Horizons (EYH) Conference on the Missouri S&T campus. The EYH conference is an annual conference for 7th and 8th grade girls. It is designed to help participants better understand some of the many career choices they can explore in S.T.E.M. areas. This year, the INSPIRE UTC and MATC hosted Traffic Jam!, a hands-on workshop that engages students in transportation computer games that demonstrated how to design traffic signals and do city planning to reduce traffic congestions. The workshop was presented by Dr. Xianbiao Hu, Assistant Professor, Civil, Architectural & Environmental Engineering at Missouri S&T.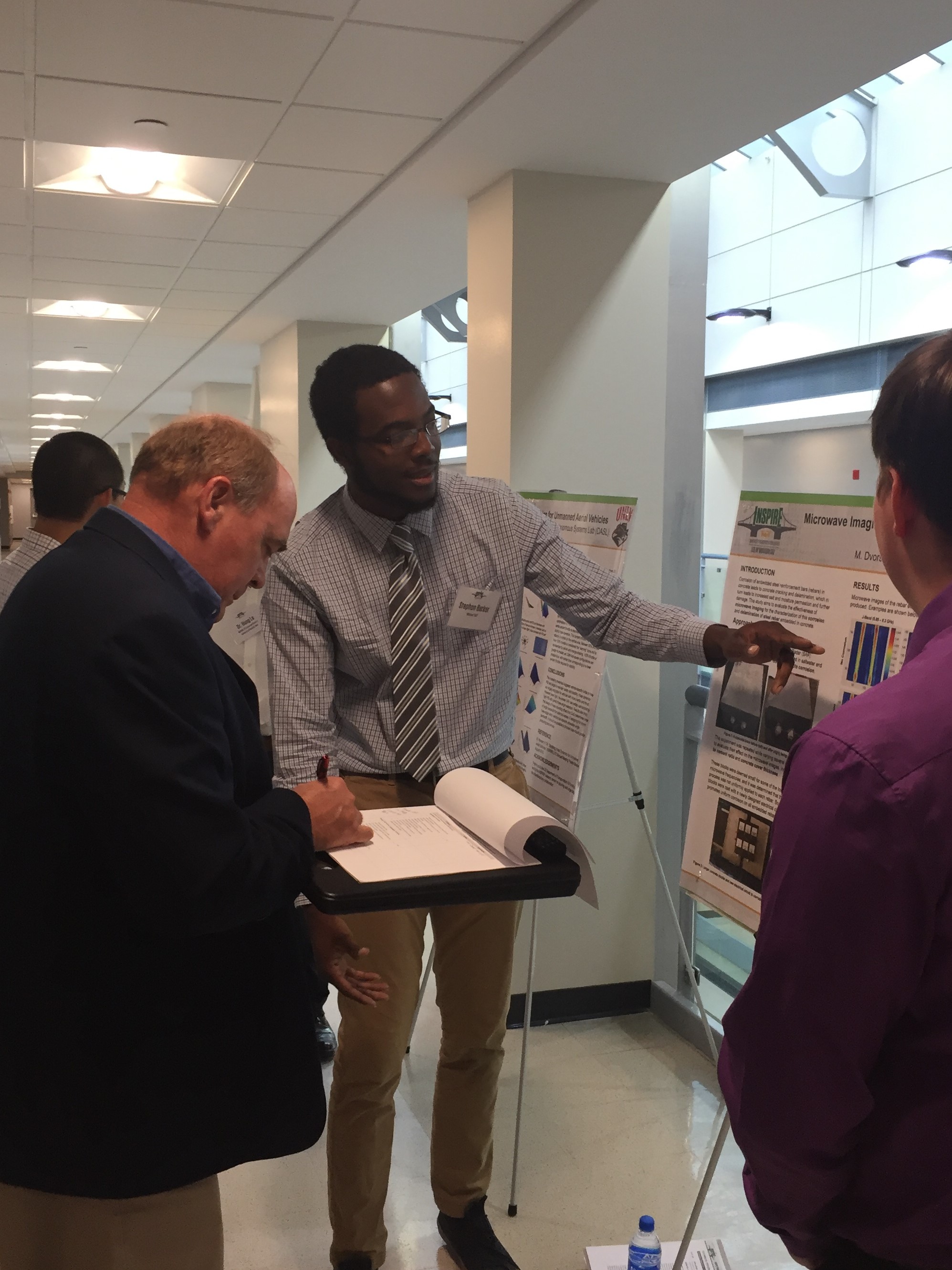 INSPIRE UTC HOLDS FIRST ANNUAL MEETING
The INSPIRE UTC held its 2018 Annual Meeting on the Missouri S&T campus August 14-15, 2018. Participants included INSPIRE UTC consortium members, External Advisory Committee members, graduate students working on INSPIRE research projects and special invited guests. Activities included technical research presentations by the INSPIRE UTC faculty, an executive meeting and panel discussion with the INSPIRE UTC External Advisory Committee, a Graduate Student Poster Session and awards ceremony, and a Pedestrian Bridge Test Demonstration.
For more information, or to view the technical presentations, visit https://scholarsmine.mst.edu/inspire-meetings/2018_meeting/.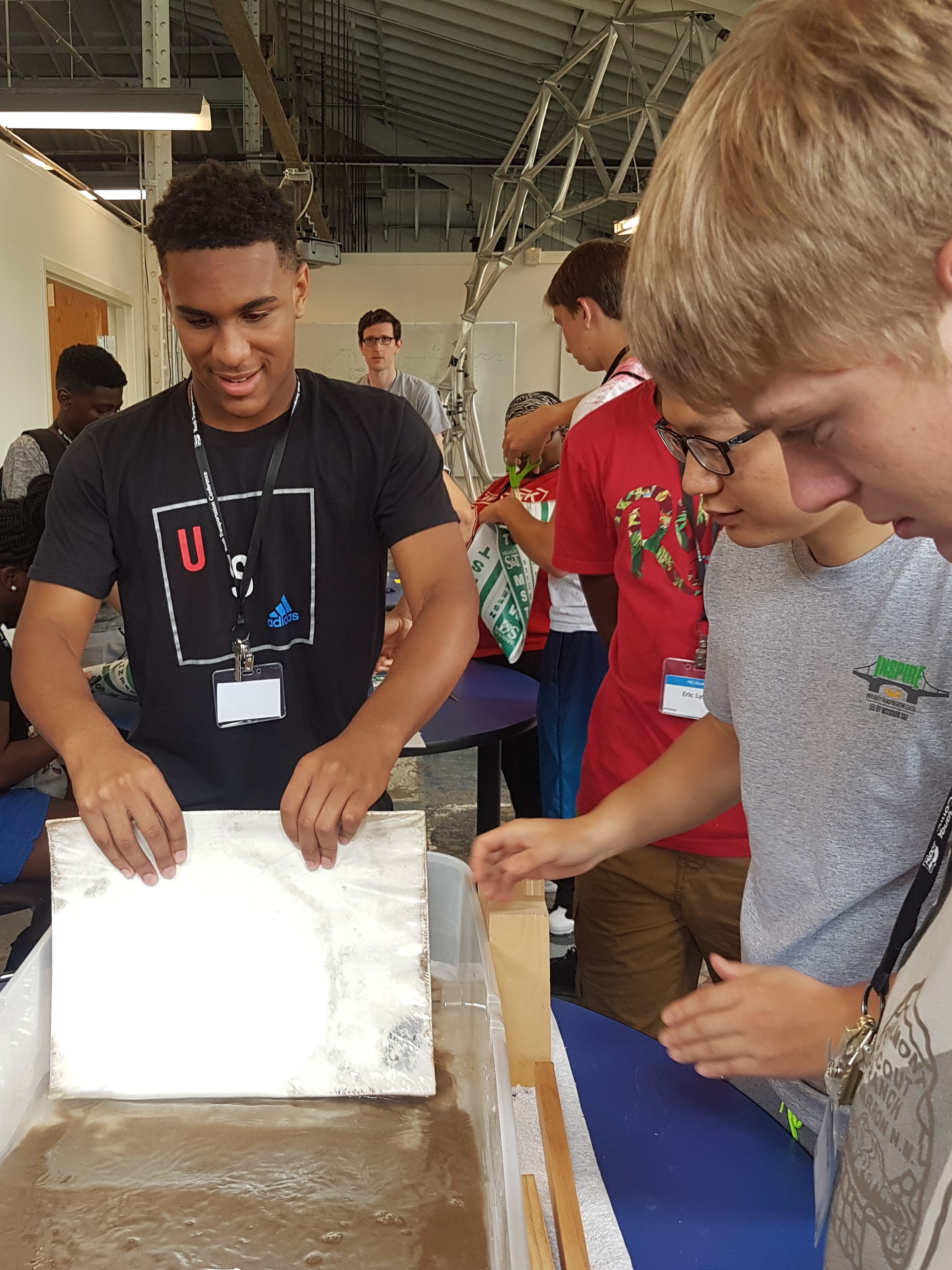 MoDOT Transportation Camp at Missouri S&T- July 18
On July 17, 2018, the INSPIRE University Transportation Center hosted a one-day MoDOT Transportation Camp on the Missouri S&T campus as part of MoDOT's annual Youth Transportation Conference. Each summer, MoDOT selects 30 students from across the state to participate in the camp exposing them to numerous career opportunities in the field of transportation.
Attendees spent a full day visiting S&T and explored a variety of topics related to transportation. Following a welcome address by the center's associate director, Dr. Suzanna Long, and a presentation by the Admission's Office, students attended a series of activities organized by INSPIRE and Mid-America Transportation Center faculty members: Drs. Genda Chen, Xianbiao Hu, Grace Yan, and Hongyan Ma. The MinerFly Team provided an unmanned aerial vehicle (UAV) demonstration at the Havener Center, students participated in transportation-related computer games, a bridge engineering competition, a tour of the System and Process Assessment Research (SPAR) Laboratory, and hands-on activities in the Wind Hazard Mitigation (WHAM) Laboratory, and Smart and Functional Construction Materials (SmarF) Lab.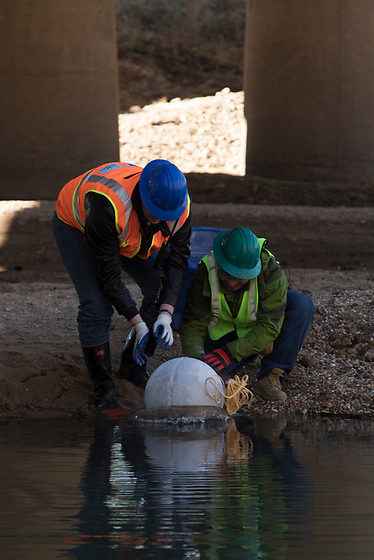 inspire's smart rock project featured in USDOT's utc spotlight

The USDOT's UTC Spotlight newsletter is a monthly publication that highlights recent accomplishments and products from one University Transportation Center. The March 2018 edition of the UTC Spotlight features the work of the INSPIRE UTC.
Led by Dr. Genda Chen, Professor and Abbett Distinguished Chair in Civil Engineering and Director of the INSPIRE UTC at Missouri S&T, the UAV-enabled Measurement for Spatial Magnetic Field of Smart Rocks in Bridge Scour Monitoring project is part of the INSPIRE UTC Research Program. This project was based on a previous study funded through the Commercial Remote Sensing and Spatial Information Technologies Program at the US Department of Transportation.
Read the full article online at: https://www.transportation.gov/utc/smart-rock-positioning-scour-hazard-assessment-bridges.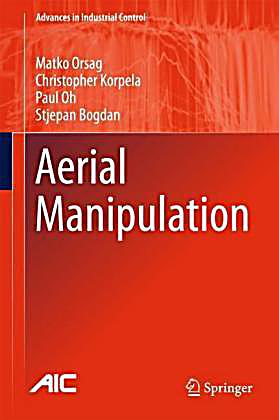 INSPIRE UTC Associate Director Co-Authors New Book
Aerial Manipulation is a recent publication co-authored by Dr. Paul Oh, Lincy Professor of Unmanned Aerial Systems at the University of Nevada, Las Vegas (UNLV), and Associate Director of the INSPIRE UTC.
"This text is a thorough treatment of the rapidly growing area of aerial manipulation. It details all the design steps required for the modeling and control of unmanned aerial vehicles (UAV) equipped with robotic manipulators. Starting with the physical basics of rigid-body kinematics, the book gives an in-depth presentation of local and global coordinates, together with the representation of orientation and motion in fixed- and moving-coordinate systems. Coverage of the kinematics and dynamics of unmanned aerial vehicles is developed in a succession of popular UAV configurations for multi-rotor systems. Such an arrangement, supported by frequent examples and end-of-chapter exercises, leads the reader from simple to more complex UAV configurations. Propulsion-system aerodynamics, essential in UAV design, is analyzed through blade-element and momentum theories, analysis which is followed by a description of drag and ground-aerodynamic effects." - http://www.springer.com/us/book/9783319610207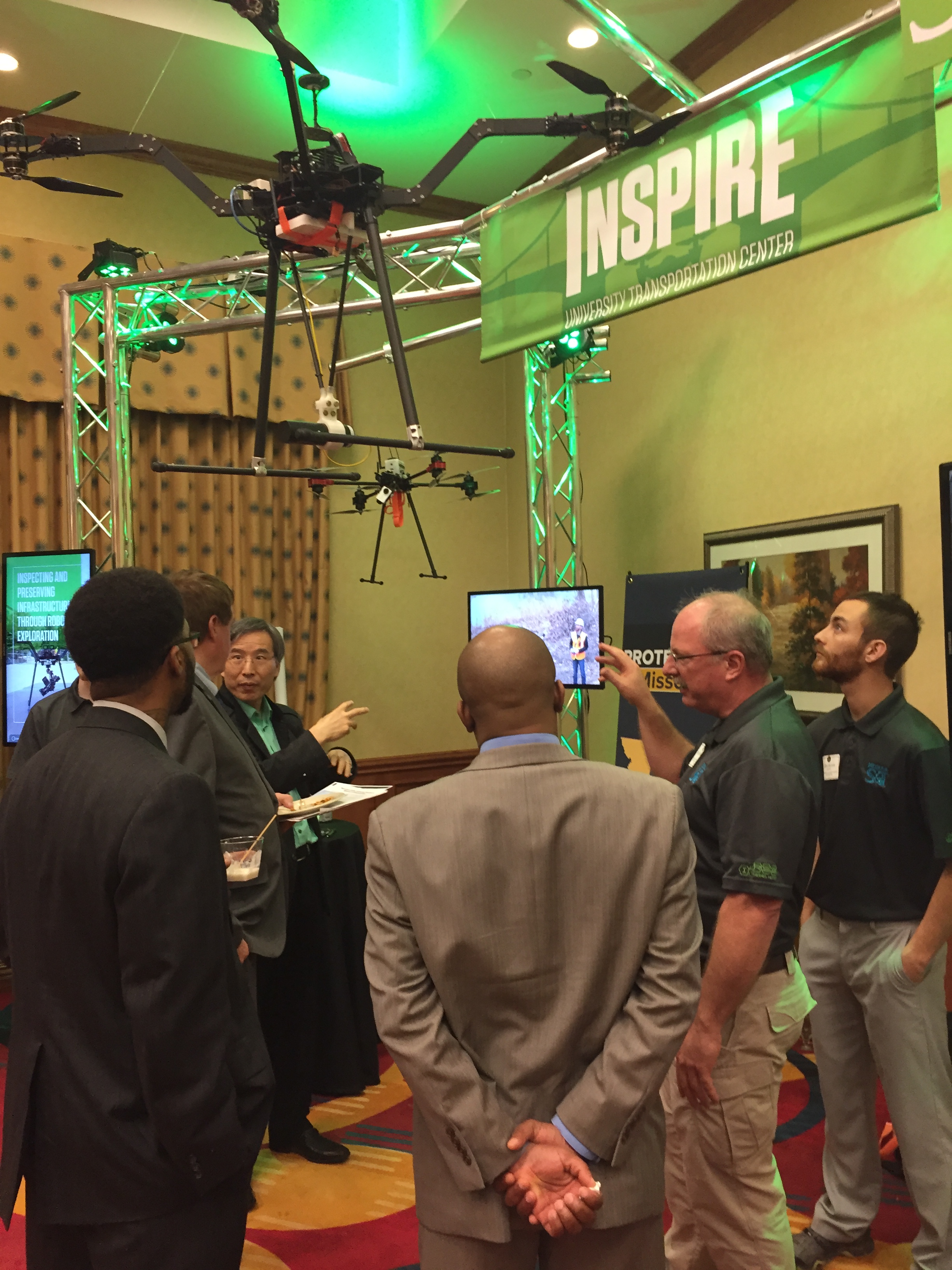 UM SYSTEM LEGISLATIVE SHOWCASE- FEBRUARY 28
The INSPIRE UTC held an exhibit at the inaugural UM System Legislative Showcase in Jefferson City, Missouri on February 28, 2018. The event highlighted the work of the UM System's four campuses to demonstrate the value that public higher education brings to Missouri citizens and communities.
Under the theme "Protecting Missourians", the INSPIRE UTC, led by Missouri S&T, showcased the work of the 10-university consortium, which addresses various challenges in the highway and railway system, including aging infrastructure. The exhibit highlighted INSPIRE UTC's leadership in research, education, workforce development and technology transfer aimed at infrastructure inspection and preservation solutions with advanced technologies for a sustainable and resilient transportation system.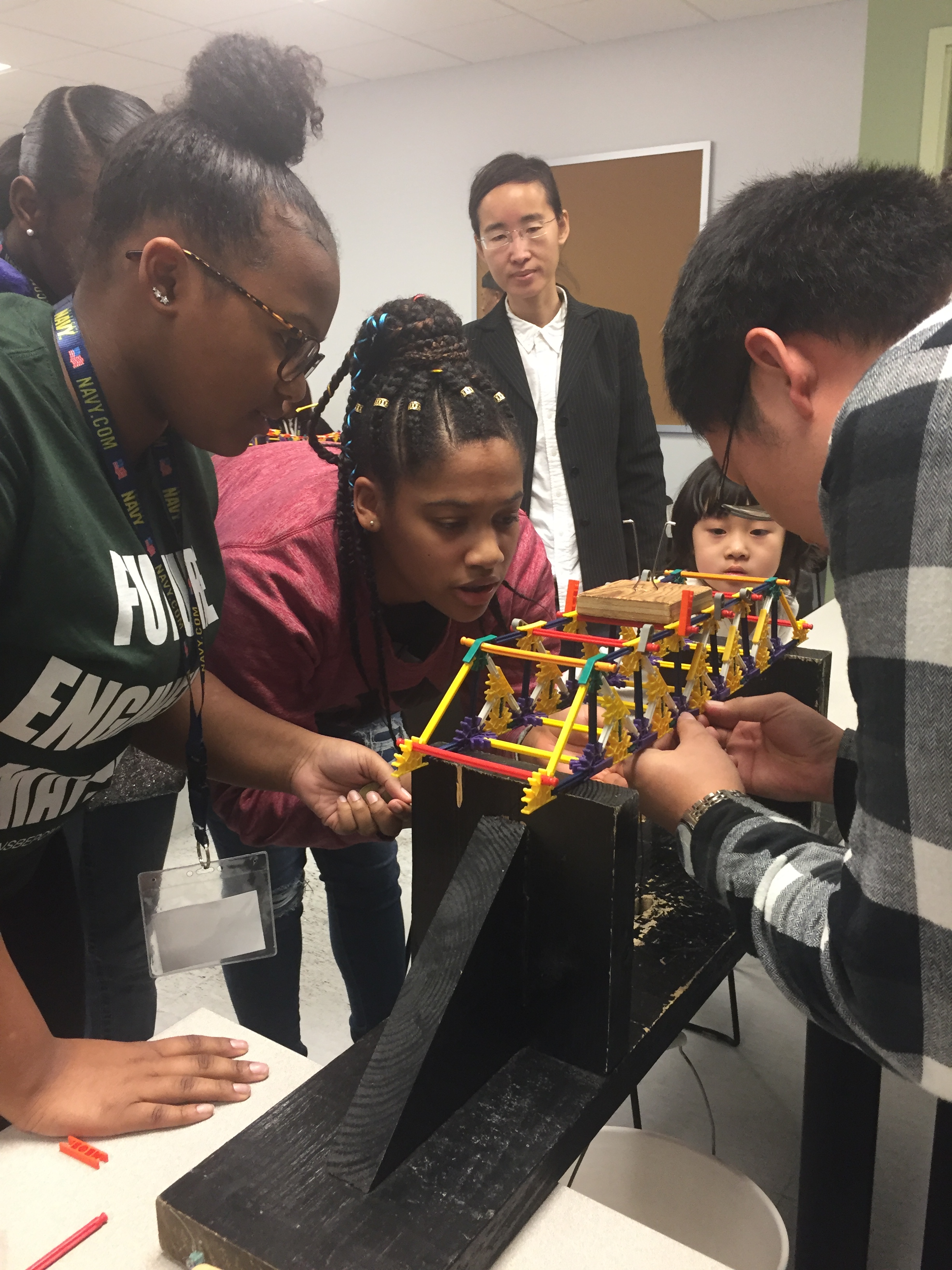 National Society of Black Engineers Pre-College Initiative- February 24

Faculty and students from the INSPIRE University Transportation Center (INSPIRE UTC) and Mid America Transportation Center (MATC) led a hand-on bridge engineering competition for 42 Missouri high school students as part of the National Society of Black Engineers (NSBE) Pre-College Initiative (PCI). PCI is an on-campus visit program for African-American students who may be considering a future career in math, science, computing or engineering. PCI is sponsored by S&T's student chapter of the National Society of Black Engineers and the Student Diversity Initiatives department.
The INSPIRE UTC's workshop was presented by Drs. Ruwen Qin, Grace Yan, and Dincer Konur, PhD students Hongya Qu and Xinzhe Yuan, and engineering management student Wenjin Tao. Participants were engaged in a hand-on bridge engineering competition, and visited the Virtual Reality lab for a demonstration of driver's behavior-related transportation research.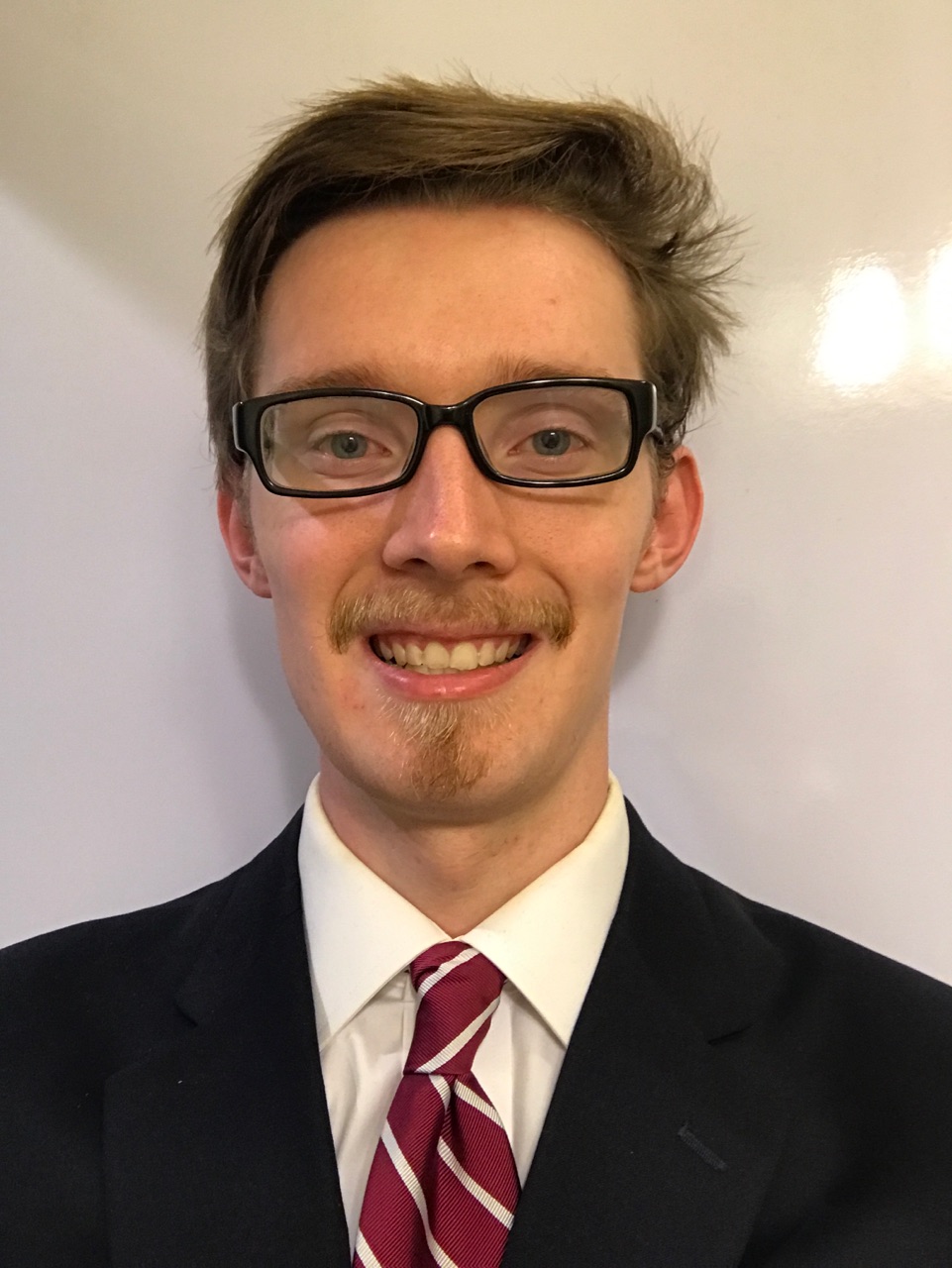 Klegseth named 2017 utc outstanding student of the year
Matthew Klegseth, a doctoral student in civil engineering, has been named a University Transportation Center Outstanding Student of the Year by the U.S. Department of Transportation (DOT).
Klegseth is working with the INSPIRE University Transportation Center (INSPIRE UTC) while working on his dissertation, which examines the inspection and preservation of infrastructure through robotic exploration. His graduate adviser is Dr. Genda Chen.
Klegseth will receive the award in January in Washington D. C. at the annual winter meeting of DOT's Transportation Research Board. The award criteria includes accomplishments in areas such as technical merit and research capability; academic performance; and leadership.
For more information about DOT's Outstanding Student of the Year Award, visit https://www.transportation.gov/utc/2017-outstanding-students-year-0 .