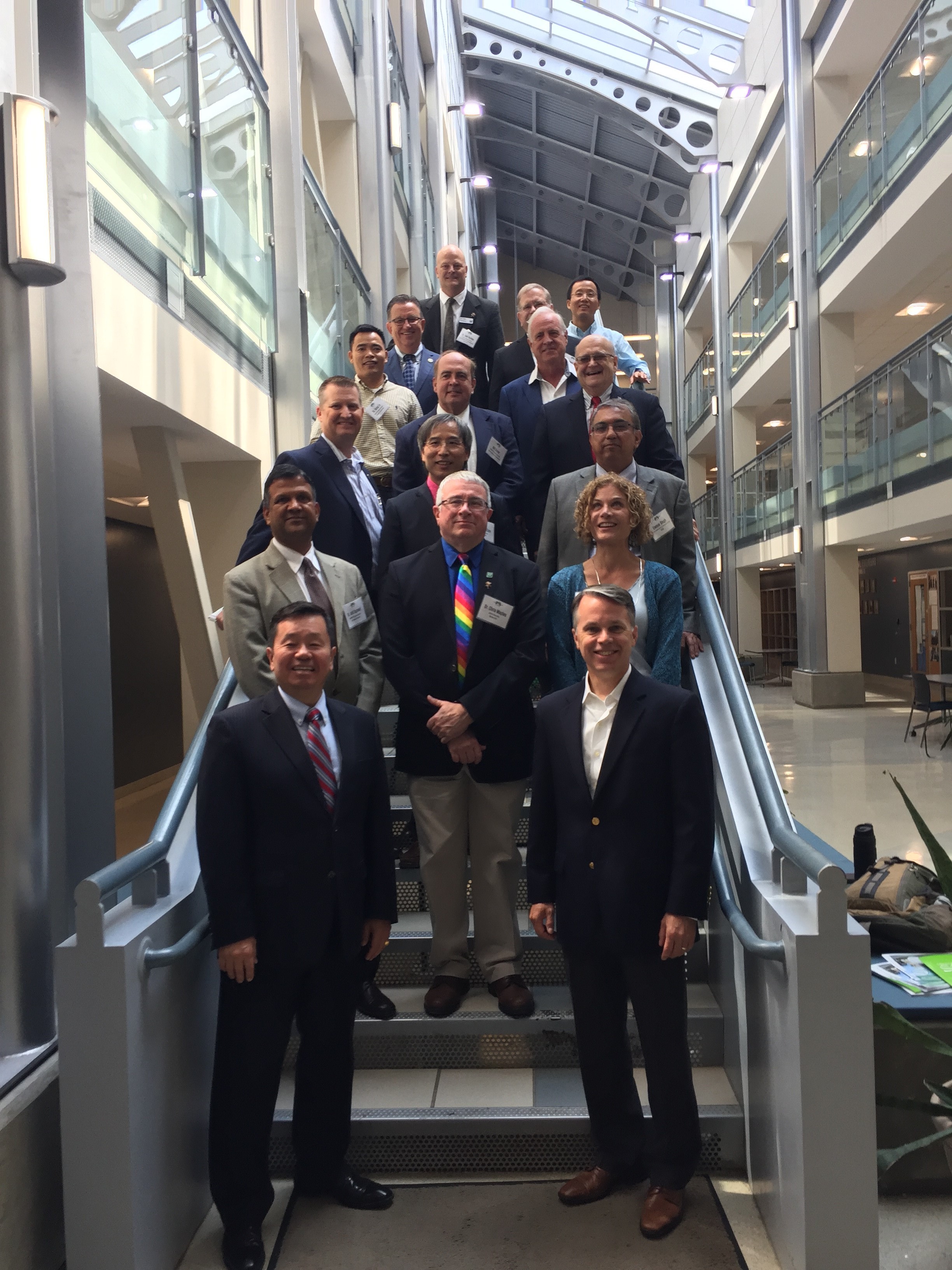 INSPIRE UTC Kickoff Meeting- September 1
On September 1, the INSPIRE University Transportation Center (UTC) held a kickoff meeting with representatives from the U.S. Department of Transportation Office of the Assistant Secretary for Research and Technology (OST-R). Other attendees included INSPIRE UTC associate directors from Missouri S&T, City College of New York, Georgia Institute of Technology and University of Nevada-Reno, external advisory committee members and Missouri S&T leadership and grant management support staff.
Following the business meeting, the INSPIRE UTC provided a demonstration of the unmanned aerial vehicles that will be used for robotic bridge inspection, led by the Missouri S&T MinerFly research support team. Participants toured the new INSPIRE UTC office and Applied Microwave Nondestructive Testing Laboratory in the Engineering Research Laboratory, and the System and Process Assessment Research, High-bay Structural Engineering Research, and MinerFly Laboratories in Butler-Carlton Civil Engineering Hall.
Following the tour, Missouri S&T held a luncheon to celebrate the launch of the new center. Guests included University of Missouri System President Dr. Mun Choi; Missouri S&T Interim Chancellor Dr. Chris Maples; Missouri Department of Transportation Director Patrick McKenna; Greg Smith, vice chair of the Missouri Highways and Transportation Commission; state Senator Dan Brown, whose district includes Rolla; and University of Missouri Curator David Steelman. Each spoke on the importance of the UTC mission and INSPIRE's potential impact on improving the maintenance and preservation of Missouri's transportation infrastructure.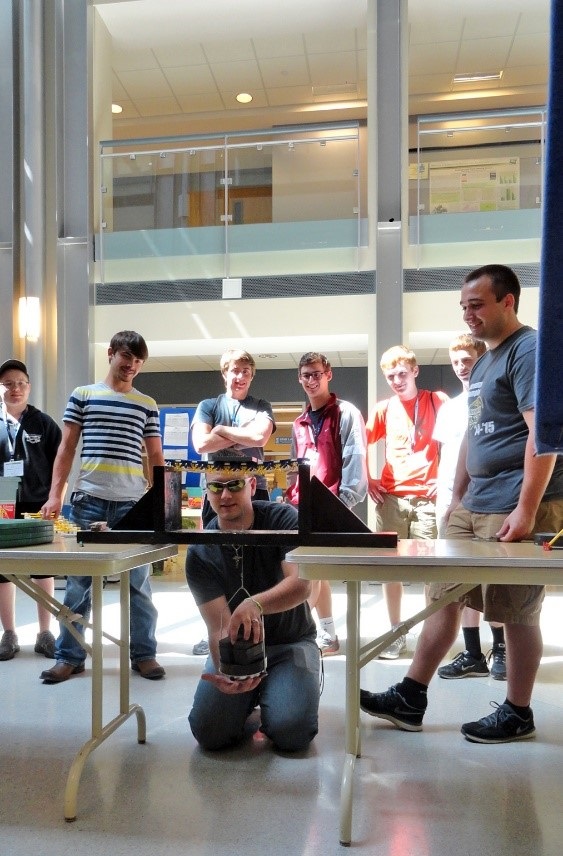 MoDOT Transportation Camp at S&T- July 18
On July 18, 2017, the INSPIRE University Transportation Center (UTC) held a one-day MoDOT Transportation Camp on the Missouri S&T campus as part of MoDOT's annual 6-day Youth Transportation Conference. Each summer MoDOT selects 30 students from across the state to participate in the camp exposing them to numerous career opportunities in the field of transportation.
Attendees spent a full day visiting S&T and explored a variety of topics related to transportation. The INSPIRE UTC showcased exciting research related to driver's behavior simulation, sensor applications in bridge condition assessment, the use of robotics in bridge maintenance, and potential effect of tornados on transportation structures. Following a welcome address by the center's associate director, Dr. Suzanna Long, students attended a series of activities coordinated by Dr. Ruwen Qin and organized by the INSPIRE faculty members: Drs. Genda Chen, Dincer Konur, Grace Yan, and Zhaozheng Yin. Students toured S&T's Virtual Reality (VR) Laboratory, Wind Hazard Mitigation (WHAM) Laboratory, and the System and Process Assessment Research (SPAR) Laboratory. Students also participated in hands-on activities in the VR, WHAM, and SPAR Labs, and attended a demonstration presentation in the CVBI Lab.
Biannual News Publication
The INSPIRE UTC will publish theme-focused newsletters every six months. The first newsletter will introduce the INSPIRE UTC in terms of center overview, research team, and research facilities.
Volume 1-Issue 1- Summer 2017